We announced our FREE class in Provo and we heard from all you girls down South telling us that was too far North for you, so here is your chance!
We have taught such great classes in Mt. Pleasant, Fillmore, Levan, Gunnison, Cedar City, Fountain Green and Nephi we thought instead of making you all wait 2 months for an at home class or having us drive out there 2-3 times a week we would have one GIANT class!
So, call your neighbors, set up a car pool and get ready for an awesome night where we will teach you how to get started saving BIG money and have fun winning prizes and raffle gifts!
The class will be Wednesday September 23rd at 7pm in Levan
(We thought Levan was a close enough drive for us all)
There are only 120 seats available, so e-mail us now to get your ticket!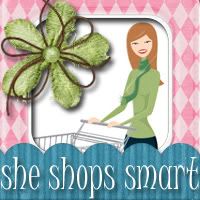 In our class we will teach you to:
Shop at only one grocery store- no running around town!

Buy all your families' groceries, household, and personal care items (including diapers) all for about $200 for a family of four- while building massive food storage at the same time!

No clipping and filing individual coupons- Quick and easy! A HUGE way to save money!

Eat a healthy, well balanced diet, and have ease in meal planning!

Use the FREE website- There is no cost to attend and no cost to use the website

Get a newspaper subscription at a great price
E-mail sheshopssmart@gmail.com and we will e-mail you over your FREE ticket to bring with you that night! If you would like more than one ticket please let us know.